The Kerschen Lake Bungalow tucks into its natural environment like a hand in a glove. In the true Arts & Crafts tradition, the texture of this Bungalow is a combination of shake shingle, vertical boards and stone. The wraparound porch and upstairs balcony provide opportunities for views from the front back and both sides to bring nature indoors and to let its residents and guests experience the outdoors whenever they wish. The Kerschen Lake Bungalow is designed by Brian Eicholtz and Build a Bungalow and built with quality and character by RPK Builders. Click on this link to see a 3-D video tour of this Bungalow. If you would like more information about this design, please email me at buildabungalow@aol.com.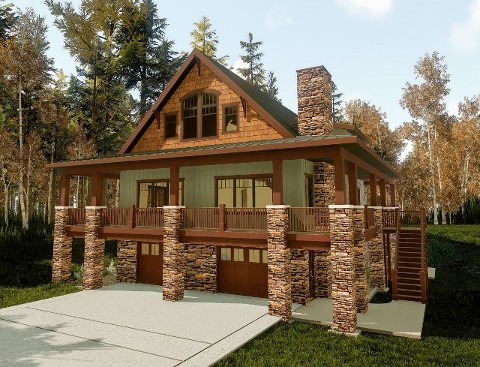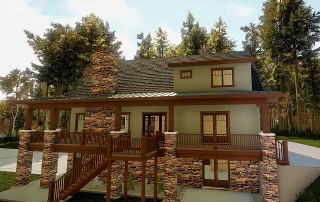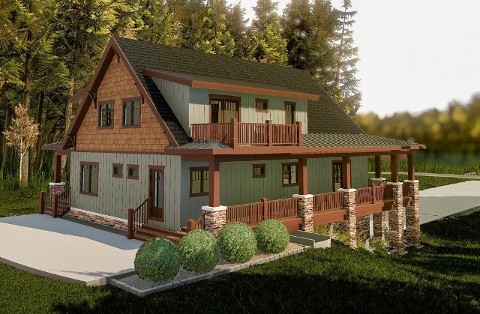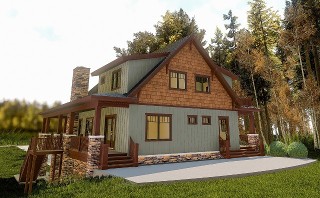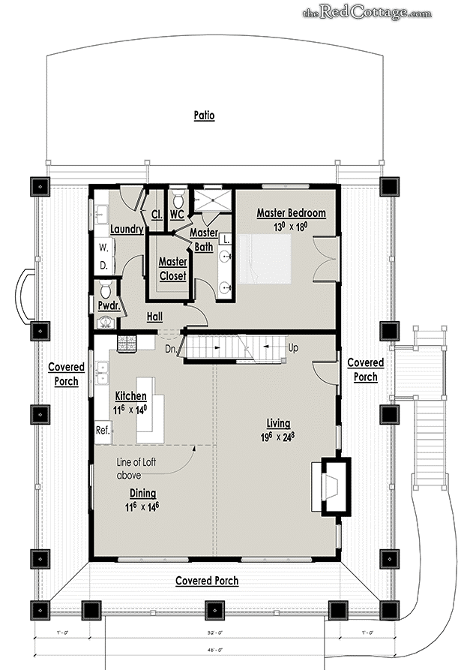 The Kerschen Lake Bungalow has one-floor living capability with the first-floor master bedroom suite and laundry.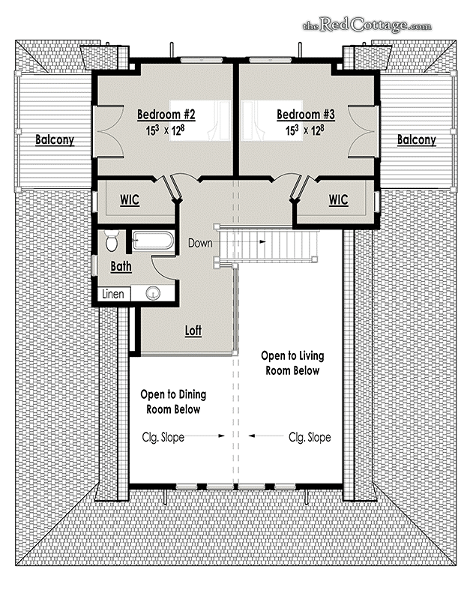 The second floor of The Kerschen Lake Bungalow has two bedrooms and a loft. This floor plan shows two balconies but there will only be one off the upstairs left bedroom.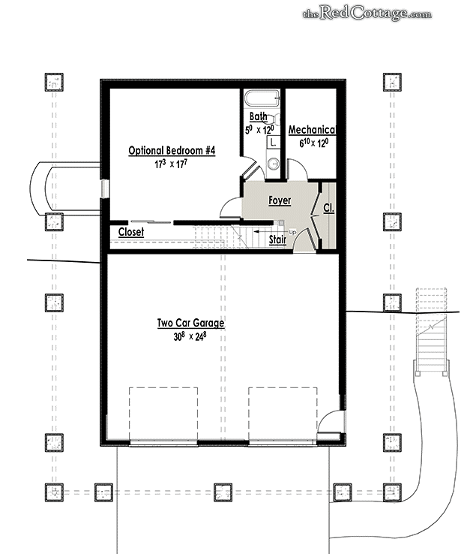 The optional lower level bedroom and bath will be finished in The Kerschen Lake Bungalow
.